THE WORLD TRIATHLON CUP'S STAGE WILL BE HELD IN ASTANA IN 2019
13 September 2018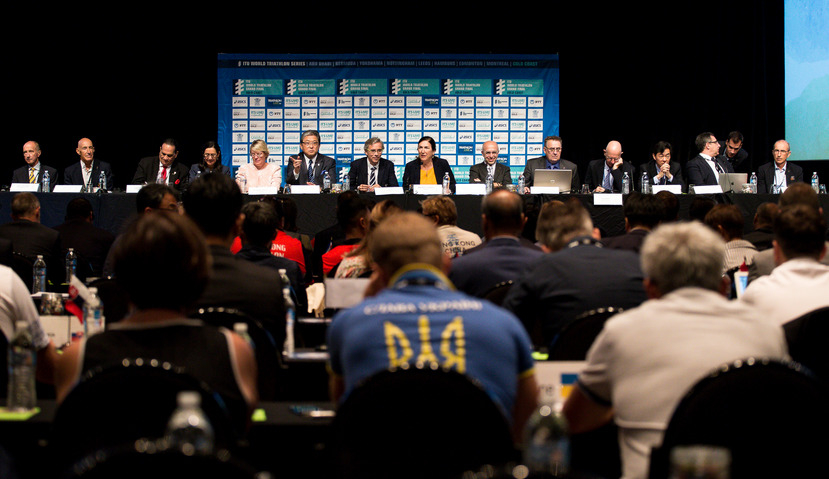 In Australia, the XXXI Annual Congress of the International Triathlon Union (ITU) was held, which brought together delegates from 46 countries. Traditionally, along with the continental confederations, representatives of national triathlon federations from around the world participated in the congress, including the Kazakhstan delegation.
At the meeting the results of the ITU's work, the national federations were summed up and the main goals, such as raising the level and quality of the triathlon events, as well as promoting the triathlon in the world arena, were discussed.
Participants of the congress discussed the plans and direction of the organization's work in the future. In particular, there was presented calendar of competitions for 2019. So, it became known that the capital of Kazakhstan for the second time was honored to host the World Triathlon Cup, which will be held on June 15-16, 2019.
After the meeting, the official opening ceremony of the ITU Grand Final 2018 of world series and honoring the participating countries was held, within which the main start of this season will be from September 12 to September 16, after which the world champions for men and women will be determined.
---