International start results - Weihai and Alanya
27 September 2018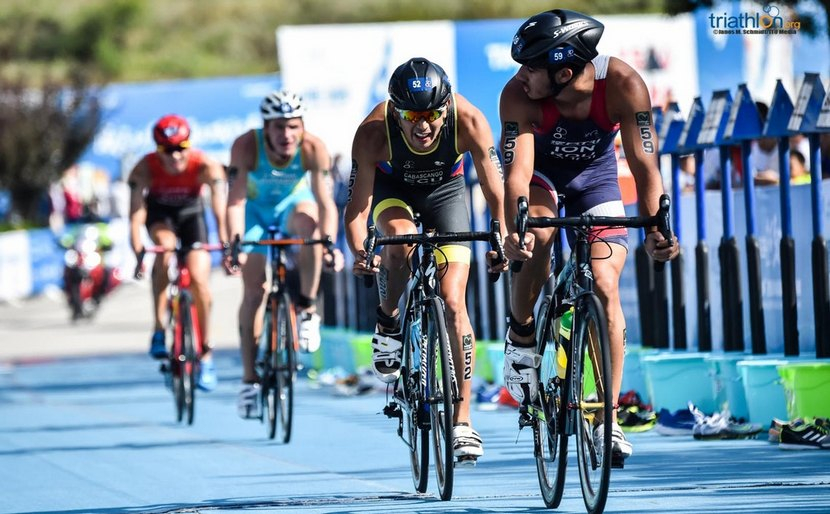 While on the shores of the Caspian Sea the "TEMIRADAM" Cup final was held, our athletes represented Kazakhstan at international triathlon events.
On September 22, in Weihai the World Triathlon Cup was held at the "standard" distance, where Semyon Pivovarov from Shymkent, representing Kazakhstan, finished in 44th position. Arina Shulgina from Astana could not finish successfully at this event.
This past weekend, two-day European Cup competitions were held in Turkish Alanya. In this competition, Kazakhstan was represented by a delegation, which included athletes from the Akmola region - Ayan Beysenbayev, Temirlan Temirov, Meirlan Iskakov, as well as juniors Denis Tunitsky, Ashraf Kamalova and Natalia Korotkova.
On the first day of the competition juniors performed at the "sprint" distance. Denis Tunitsky, who performed in this category, showed a worthy result of 01 hour 47 seconds and took the 9th position.
Ashraf Kamalova, started in this category among women, finished in 4th position. Another Kazakhstan athlete Natalya Korotkova was placed at the 12th position of the final protocol.
On the second day of the competition, Elite athletes performed at the "standard" distance and here the silver medalist of the Asian Games in Palembang Ayan Beisenbayev showed the 16th result - 01 hours 52 minutes and 59 seconds. Other Kazakhstanis - Temirlan Temirov finished 20th, and Meirlan Iskakov took the 35th position out of 57 possible.
---