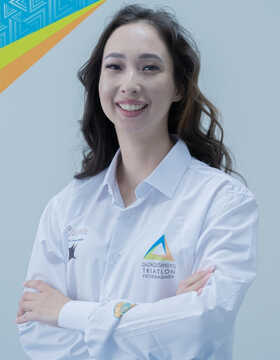 Takeeva Ainagul Zhumashevna
Administrative director
Ainagul Zhumashevna graduated with honors from the Kazakh Humanitarian Law University with a degree in Law Enforcement (2016) and with a Master's degree in Jurisprudence (2018).
Has the rank of CCM in swimming. Awarded by the Minister of Internal Affairs of the Republic of Kazakhstan K. Kasymov for the 1st place in swimming at a distance of 50m in / st. among women in the program of the Spartakiad (2013), she was also awarded by the Minister of Education and Science A. B. Sarinzhipov for the 2nd place in the Republican competition of scientific works "Ush bi" (2015).
Has been working in the Kazakhstan Triathlon Federation since October 2017.
Since 2019, he has been the Executive Secretary of the Central Asian Triathlon Association and a member of the Asian Triathlon Audit Committee.
---