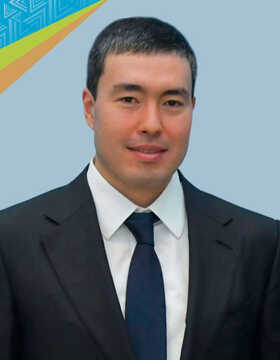 ALDIYAR KAZTAYEV
President of the Kazakhstan Triathlon Federation
Appointed as President of the Kazakhstan Triathlon Federation on February 1, 2020
Chairman of the Supervisory Board - First Deputy Chief Executive Officer of ERG Group.
Works in the Eurasian Group since 2000.
In 2010, Aldiyar Kaztayev joined the leadership of ENRC as Head of the Business Development Division in Kazakhstan. Based on his considerable experience and skills in the field of business development and strategic management, as well as mergers and acquisitions, was appointed Chairman of the Management Board of Eurasian Group LLP
Aldiyar Kaztayev graduated from Kainar University with a degree in International Economic Relations.
---