Let's make a real triathlon celebration!
7 February 2019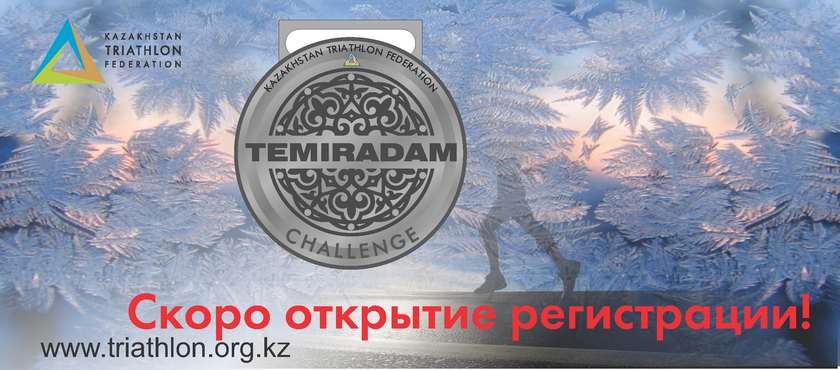 According to the results of the survey of our subscribers, we decided to organize a satellite race for relatives, friends and fans of our triathletes during all the competitions held under the auspices of KTF!
We decided to call the series races the "TEMIRADAM Challenge"!
Throughout the year, your fans can be part of the TEMIRADAM big family, score points and become the winner of this series, the results of which will be announced on September 21-22 in Aktau, where the TEMIRADAM Triathlon Cup finals and the TEMIRADAM Challenge series will take place.
In the series of races "TEMIRADAM Challenge" will be able to take part all runners over 18 years old!
The first start of "TEMIRADAM Challenge" will be held in the framework of the Winter Triathlon Championship of the Republic of Kazakhstan - February 24, 2019 in Astana Triathlon Park.
Distances - 5 km and 10 km.
The cost of the starting pack - 5 000 tg. The starter pack includes a finisher medal, a buff with the KTF logo and numbers.
Registration will be available soon at www.triathlon.org.kz.
---