Pre-registration for the TEMIRADAM Cup V stage in Pavlodar
13 April 2021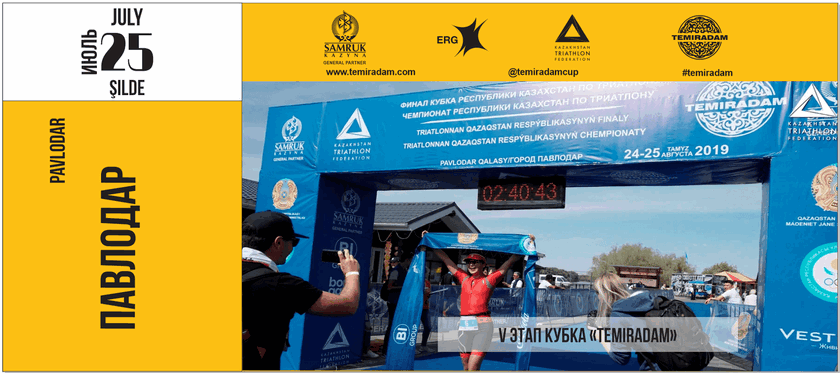 ​It will be hot in Pavlodar!
Pavlodar will become the host city of the TEMIRADAM Cup V stage, which will be held at a half-iron distance (1.9 km swimming, 90 km cycling, 21.1 km running). The event will take place on July 25.
We invite Pro and Age Group athletes, as well as relay teams to PRE-REGISTER (link in the bio).
IMPORTANT!
Pre-registration is carried out WITHOUT PAYMENT through the athletes' personal accounts until July 15, 2021. This is how you book a slot. Payment will need to be made closer to the event. The exact date of payment will be announced later. The number of participants is limited. The clubs participating in the KTF club system are assigned 7 slots for Age Group athletes.
Pre-registration without payment is due to the ever-changing COVID-19 situation and to avoid unnecessary cancellation fees. The organizing committee does not rule out the possibility of postponing or canceling the competition, since the situation with COVID-19 has not yet fully stabilized.
For all questions, please contact us direct.
---