Asian Championship 2021: The team is looking forward to Saturday!
21 April 2021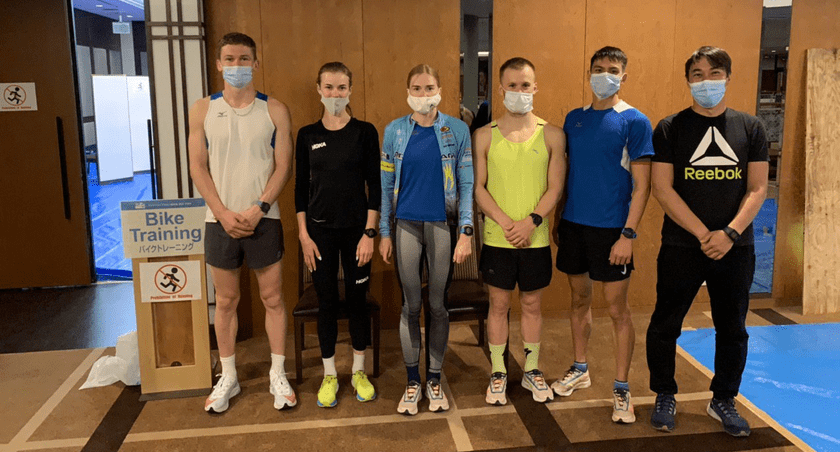 The national team is staying in Hatsukaichi for the Asian Triathlon Championships.
"The full team arrived at the venue of the championship. Upon arrival, we all re-passed the PCR tests and went through a 72-hour quarantine. As for the conditions for training, they, to put it mildly, do not meet our expectations in any way. The conference hall of the hotel was adapted into a training hall, where athletes go strictly according to the schedule: 1 hour in the morning and in the evening. Several roller machines were installed there, on which the required working intervals, of course, cannot be done. Running is prohibited everywhere, even in this hall. Swimming will be allowed only one day before the event, and bike familiarization will take place just before the start," - the coaches commented.
"Of course, we understand that the country is under strict quarantine and all this is being done for athletes' health. Nevertheless, we found a creative approach, brought with equipment for indoor training and we carry out loads in the rooms. In general, the mood inside the team is fighting and is looking forward to Saturday! ", - they added.
The Elite category event will be held on April 24: the men's start is at 07.30, the women's start is at 10.00 Nur-Sultan time.
---