Kazakhstanis will perform at the Asian Triathlon Championship
17 April 2021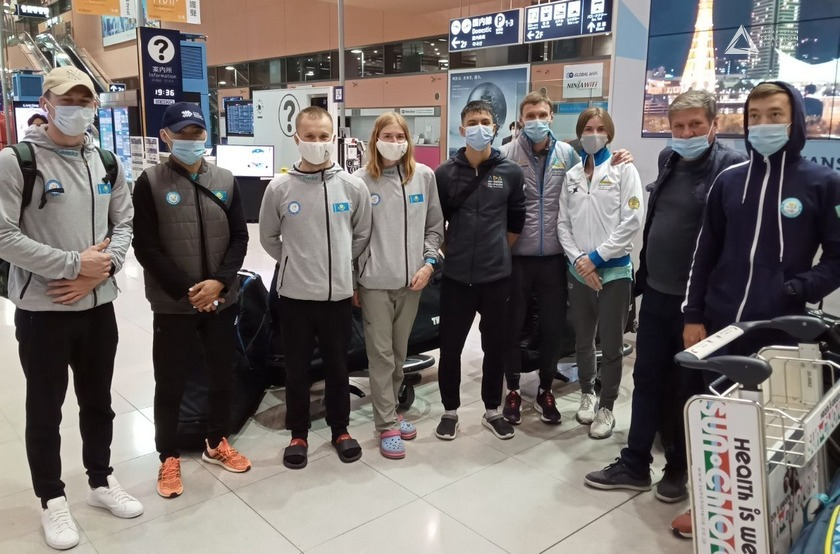 Members of the national triathlon team arrived safely in Hatsukaichi today.
On April 23-25 in Hatsukaichi a large triathlon tournament will be held - 2021 Asia Triathlon Championships Hatsukaichi. More than 50 Elite athletes from Japan, Iran, Uzbekistan, Syria, the Philippines, South Korea, Hong Kong, China, Mongolia and Kazakhstan will take part in the event.
The Kazakhstan flag under the Japanese sky will be defended by members of the national team: in the women's category - Arina Shulgina (Kostanay region) and Ekaterina Shabalina (Nur-Sultan), in the men's category - Ayan Beisenbaev (Akmola region), Alexander Avtushko (Shymkent), Anuar Turubaev (Almaty), Daryn Konysbaev (Nur-Sultan) and Semyon Pivovarov (Kostanay region).
Let us remind you that our team already has experience of successful performances in the continental championship. At the last Asian Championship in 2019, which was held in South Korea, Kazakhstanis demonstrated worthy competition to the main favorites of the championship. Then in the Elite category among women, Arina Shulgina won a bronze medal, and among men Ayan Beisenbaev and Temirlan Temirov entered the top 10 finishers. In the U23 category, Daryn Konysbaev won gold, Meirlan Iskakov - bronze. In the U15 category, Almaty resident Alexander Ten took first place, having snatched the victory from the championship hosts.
We believe, and this year the anthem of Kazakhstan will sound over the stands! We wish good luck and a good race to our champions!
---